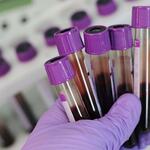 South-Ossetian Consumer Supervision Committee has tested for coronavirus more than 80 for citizens all the results are negative, for exactly a month new cases have not been registered in the Republic, Deputy Head of the department Anna Gagloeva told IA "Res" on Sunday.
More than 200 people are under supervision in quarantine.
"At the moment, there are no patients with a laboratory-confirmed diagnosis of COVID-19 in the isolation ward," Gagloeva said.
Since May of this year, more than 4.3 thousand tests for coronavirus have been conducted in the Republic.