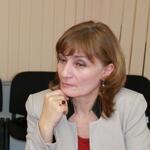 In the capital of Belarus is under way the XlX World Congress of the Russian Press.
The Republic of South Ossetia is represented by the editor of IA "South Ossetia Today" Zalina Tskhovrebova.
Russian-speaking journalists from around the world, united by the World Association of Russian Press, gathered to discuss the prospects of the partnership.
"The World Association of Russian Press gives journalists a unique opportunity to communicate with colleagues. We are changing our work experience, discussing professional problems that we face in the modern world, "Zalina Tskhovrebova said.
Yesterday the participants of the congress laid wreaths and flowers at the monument on Victory Square in Minsk. Then they visited the Museum of the Patriotic War and met with the Chairman of the Minsk City Executive Committee Mr. Shrots.
Participants of the conference were presented with sports achievements of Belarus and the "II European Games - 2019".
A plenary session of the Congress attended by the President of the Republic of Belarus Alexander Lukashenko, has also been held.
The Congress is being held under the slogan "Partnership for the future: the priorities of modern civilization".
Welcoming the forum delegates and media leaders, Alexander Lukashenko said: "You have come to a country where people think and speak Russian. Russian-language media in Belarus have a huge audience and a sphere of consumption. "
Speaking about the degree of influence on society, the President underlined the key role of the media, and noted the enormous responsibility of journalists for each word. He has added that "journalists are part of the hybrid wars."
"The first step in all wars in modern society is the war in media space," he said.