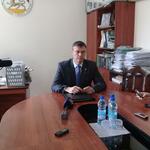 The South Ossetian delegation on Friday left the meeting in the framework of the Incidents Prevention and Response Mechanisms, through the fault of the Georgian party,
As reported to IA "Res" by the head of the South Ossetian delegation at the meeting of the IPRM Yegor Kochiev, "today it was supposed to hold a meeting at the border. As usual, we arrived at the meeting, although last night, through the media, we learned that two of our citizens in the case of Tatunashvili - David Gurtsiev and Alik Taboyev, - had been filed by the Georgian side in the international search through the Interpol", - he said.
Kochiev has noted that the discussion of these issues is unacceptable for the South Ossetian side.
"We suggested the Georgian side to remove this issue from the agenda, but were not heard, and therefore, in protest, left the meeting," Kochiev stressed.
The date of the next meeting is still unknown.
It should be reminded thaton Friday, on the border of South Ossetia, near the Georgian village of Ergneti, it was planned to hold a regular meeting in the format of the IPRM.