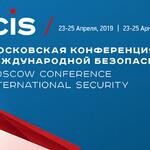 On the invitation of the Defense Minister of the Russian Federation, Army General Sergei Shoigu, Minister of Defense of the Republic of South Ossetia, Lieutenant General Ibrahim Gasseev, will take part in the VIII Moscow Conference on International Security, the press service of the Defense Ministry reports.
The Forum will be held in Moscow from April 22 to 25.
This year, on the agenda of the conference are the problems of greatest importance in shaping views on international security. The Forum participants will be given the opportunity to exchange views on current military dangers and threats, including the improvement of the arms control system. The situation in the Middle East will be discussed with a focus on comprehensive stabilization of the situation in the Syrian Arab Republic. The themes of peacemaking, expansion of military cooperation, regional security in Asia, Africa and Latin America will also be raised.
The Forum, organized by the Defense Ministry of the Russian Federation, is held since 2012, and every year its relevance is growing, as it has established itself as an authoritative and open platform for discussing the most pressing topics of global and regional security.
For the Forum participants will be organized an introductory trip to the Military-Patriotic Park of Culture and Rest of the Armed Forces of the Russian Federation.