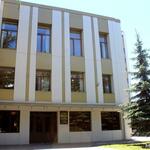 South Ossetia will not join NATO, even if it is invited, said Foreign Minister Dmitry Medoev.
"We will say our weighty "no", even if the North Atlantic Council asks us about it through the current Secretary General. The Republic of South Ossetia is a peaceful state, and participation in the aggressive blocs can harm the image of our country," RIA-Novosti quoted the Minister,
Medoev has also commented on the recent statement by former NATO Secretary General Anders Fogh Rasmussen that the Georgian authorities need to consider joining the Alliance "without Abkhazia and South Ossetia."
"They say that in a dispute the truth is born... I think they should not worry so much about us, both options are unacceptable for South Ossetia. NATO poses a threat to peace and security not only in South Ossetia - it is a dangerous gamble directed primarily against Russia. It's obvious. We are fundamentally not satisfied with the presence of Georgia in NATO, because such a neighborhood can become a serious threat to the security of our country and the entire Caucasus region as a whole," the Minister said.
The resolution of territorial conflicts is one of the criteria for joining NATO. However, after the armed aggression of Tbilisi against Tskhinval in August 2008, Abkhazia and South Ossetia gained independence, which was recognized by the Russian Federation and several other countries.
.