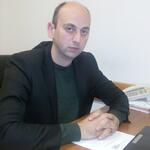 The Human Rights Ombudsman under the President of South Ossetia, Inal Tasoev, took part in the meeting of the expert group on the topic "The missing: the ways to clarify fate and help families", which was held in Nicosia, Cyprus, October 16-18.
As reported to IA Res by the Ombudsman, the event was organized by the Committee on Missing Persons and the International Committee of the Red Cross (ICRC). 
"Over the past decades, during and after the armed conflicts, as well as after other violent actions, mechanisms and processes have been launched to search for missing persons and provide support to their families. The same mechanism was launched in 2010 between the Republic of South Ossetia, Georgia and Russia, where the ICRC acts as an intermediary," Tasoev said.
He has added that the meeting was attended by representatives of more than 40 countries from around the world.
"During the discussions, the participants shared their experiences, exchanged views and methodologies to determine best practices for developing technical standards and recommendations on the operation of mechanisms aimed at clarifying the fate and location of the missing persons and assisting their families. In addition, on the last day of the meeting, the participants visited the anthropological laboratory of the Committee on Missing Persons of the Republic of Cyprus," Inal Tasoev emphasized.