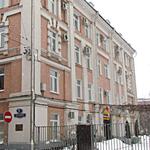 On March 18, 2020, in connection with the Day of Remembrance of the Victims of Georgian Aggression against South Ossetia, the South Ossetian Embassy in Russia sent a press release on the criminal act of genocide regarding the peaceful Ossetian population on March 18, 1991, the Embassy's press service reports.
The press release states:
"On March 18, 1991, in the South Ossetian village of Ered, occupied by Georgian armed gangs, twelve civilians of Ossetian nationality were tortured.
On that day, a convoy of civilian vehicles, including women and children, was heading to the city of Tskhinval. In the village of Ered, which was then controlled by Georgian armed forces, the convoy was stopped. The unarmed people - men, women, children were subjected to physical violence and bullying.
Women and children were miraculously rescued from captivity, but twelve men, after savage tortures, half-dead were buried near the village.
For more than two years they were considered missing. Only in September 1993, after a long and painstaking work, did the relatives and authorities of South Ossetia know the burial place and the circumstances of the incident. An examination conducted after exhumation of the remains of the innocent victims, identified by parts of the remaining clothing, recorded numerous intravital traces of torture.
A criminal case was opened on this fact by law enforcement agencies of South Ossetia. Unfortunately, it is still not possible to bring to justice the criminals, since Georgia hides the criminals, as well as the information about their whereabouts.
These tragic events, like the events of 1920-21, 1989-92. and 2008, completely filled with the pain and suffering of the people, are the irrefutable and obvious facts of the genocide of the Ossetian people, the 100th anniversary of which is commemorating in 2020. The "Forces of Evil" failed to fully realize their century-old goal of physically exterminating the Ossetian ethnic group, which ended in August 2008 by forcing Georgia to peace.
South Ossetia once again calls on the world community to condemn and hold accountable the former and current Georgian leadership, guilty of crimes against peace and humanity."