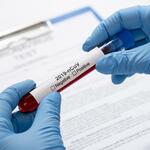 Over the past day, 69 tests were conducted in South Ossetia (a total of 879), among which no new cases of coronavirus infection were detected, such an epidemiological situation has persisted for the third day, Anna Gagloeva, head of the South Ossetian Consumer Supervision Committee, told IA "Res" on Tuesday.
Thus, on the morning of May 19, 34 cases of COVID-19 were laboratory-confirmed in the Republic.
In, total 340 people are under two week- quarantine, 241 in medical institutions of the Republic, and 45 in the hotel "Alan ".
"The day before, the first group of cadets of Russian universities who were in a medical institution in the village of Dzau was allowed to go home, another group of cadets is preparing for discharge on Wednesday," Gagloeva said.
All previously ill citizens were quarantined, their condition is satisfactory, they receive the necessary medical aid.
The sanitary service calls for compliance with the rules applicable to the coronavirus pandemic.
The South Ossetian Consumer Supervision Hotline continues to operate in South Ossetia: +7 (929) 810-60-96; +7 (929) 805-88-96.
Earlier, President of South Ossetia Anatoly Bibilov signed a decree declaring non-working days until May 28, inclusive, with salary remaining due to the situation with COVID-19. The Cabinet of South Ossetia also extended the restrictive measures in the Republic until May 31.
Until May 25, a special schedule for the movement of goods was introduced on the border of South Ossetia with the Russian Federation.
The first cases of coronavirus infection in the Republic were recorded on May 6.