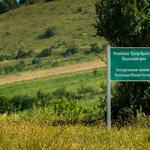 The State Security Committee of the Republic of South Ossetia has reported that recently the Tbilisi regime hinders the activities of the independent NGOs in obtaining objective information about the processes taking place on the state border of South Ossetia and Georgia.
"Earlier, through the capabilities of patriotic representatives of the Georgian NGOs, the State Security Committee of South Ossetia was regularly receiving objective information about the situation in the border region. As part of the managerial influence, the non-governmental organization "Strength in Unity" and its leader D. Katsarava carry out constructive activities to cover the border situation and providing Georgian citizens with reliable information on crossing the South Ossetian-Georgian state border on the ground, "the KGB said in a media statement on Wednesday.
The Committee has noted that on June 28, representatives of the NGO "Strength in Unity", outside the control of the Georgian Ministry of Internal Affairs, collected the data on the South Ossetian-Georgian border in the vicinity of the Mount Zamral in Znaur District.
"After which, on his Facebook page, D. Katsarava posted a video with an information report for Georgian users, which clearly showed the state border line on the ground. Commenting on the video, Katsarava said that the Georgian government restricted the freedom of movement of activists and prevented the monitoring of border situations, "the report says.
The State Security Committee of the Republic positively assesses the informational work of Georgian NGOs and the activity of their leaders "in the direction of objective coverage of the actions of the special bodies of the Tbilisi regime and their Western owners."
The KGB once again appeals to all concerned citizens of Georgia - patriots of their fatherland - if there is any information about the provocative activities of the Ministry of Internal Affairs, the State Security Service and the Ministry of Defense of Georgia on the state border with South Ossetia, as well as American and European advisers - to provide information to the South Ossetian side for study and publicity. Contact channel: [email protected]