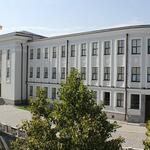 In South Ossetia are concerned about the latest provocations of Georgia in the border zone, - the head of the Committee on Foreign Policy and Inter-Parliamentary Relations of the Parliament Zaza Driaev told the "RES" news agency.
As noted by Driaev, the presence and strengthening of the Georgian security forces in the immediate vicinity of the state border of South Ossetia, as well as illegal invasion of our territory, could again lead to a destabilization of the situation.
"Georgia is building up forces near our borders. In addition, they regularly conduct exercises. And Western instructors help them in this, which is alarming. Unfortunately, Georgia receives the support of some European states, which gives it the possibility of any provocations," Driaev said.
According to him, Georgia's actions show that they do not give up their revanchist plans for South Ossetia.
"Georgia refuses to sign an agreement on the non-use of force in the framework of the Geneva discussions, this suggests that official Tbilisi has not abandoned its revenge plans. This issue is; a cause for concern we often discuss it in the Parliament. Time will tell how events will develop further, but we definitely need to be on the lookout, we can expect everything, because we have bitter experience in 1992, 2004, 2008," the head of the Parliamentary Committee emphasized.
He has noted that residents of villages near which Georgia is building illegal posts are very concerned about the situation, they are afraid, and they are appealing to the South Ossetian legislative body.
Driaev added that both the Parliament and the country's leadership had repeatedly appealed to the international community to take into account Georgia's actions in order to maintain stability in the region.