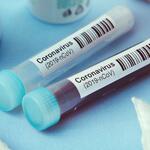 During the day, the tests for coronavirus for the quarantined citizens of South Ossetia showed a negative result, Deputy Head of the South-Ossetian Consumer Supervision Committee Anna Gagloeva told IA "Res" on Wednesday.
"The day before, 45 tests were carried out, all of them negative. The studies will continue on Wednesday," Gagloeva said.
Since May, 89 infected with coronavirus have been detected in the Republic; all of them recovered and were discharged from medical institutions.
To date, 194 people are in quarantine in South Ossetia, citizens of the Republic who returned from Russia through the consular department of the Foreign Ministry in Vladikavkaz, 123 of them are in medical institutions, "she clarified.
Under quarantine zones in the Republic, are assigned departments in the Republican Multidisciplinary Medical Center in Tskhinval, in the district hospitals in the settlements of Dzau, Znaur and Leningor, as well as the former maternity hospital and the hotel "Alan".
More than 4.1 thousand tests for coronavirus have been carried out in the Republic since May this year. Among the infected were five doctors who worked in the quarantine zone.
The South Ossetian Cabinet of Ministers has extended the ban on crossing the border with Russia until August 31. An exception was made for a certain category of citizens who have recovered from the new virus, which can come to the Republic without quarantine. For freight vehicles, a border crossing schedule has been established. Other citizens of South Ossetia can return to their homeland after contacting the South Ossetian consulate in North Ossetia according to the schedule approved by the operational headquarters.