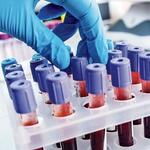 During the day, 25 people have been tested for coronavirus in South Ossetia, no new cases of coronavirus infection have been detected, Deputy Head of the South Ossetian Consumer Supervision Committee Anna Gagloeva told IA "Res" on Friday.
"There are no patients in the RMMC with a laboratory-confirmed diagnosis of COVID-19. Today, 143 people are under medical supervision, 98 people are in the medical institutions of the Republic, of which 16 are in the isolation ward," Gagloeva said.
Also, 28 builders who arrived under the Investment Program are quarantined. Since May of this year, 5,016 people have been tested for coronavirus in the Republic.
In total, 90 people infected with coronavirus have been detected since May, all of them were in quarantine in the medical institutions, and all of them recovered and were discharged from the medical institutions.
Until September 15, there are restrictions on crossing the border with Russia. At the meeting of the operational staff at the beginning of the week, the head of state Anatoly Bibilov has noted that negotiations are underway with Russian colleagues and the road may be opened open earlier.