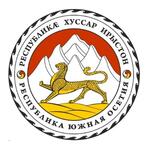 A working meeting of the participants of the South Ossetian delegation at the international Geneva discussions on security and stability in Transcaucasia with the Co-chairs of the Geneva discussions from the EU, OSCE and UN was held on Wednesday, the South Ossetian Foreign Ministry reported.
"During the meeting, the issues of preparation for the next 51st round of the Geneva Discussions were discussed, which had been postponed earlier due to the unfavorable epidemiological situation associated with the COVID-19 pandemic. realities and noted the importance of maintaining discussions in the context of maintaining regional stability and security, "- said in a statement published on the official website.
The co-chairs again focused on the situation related to the illegal deployment by the Georgian authorities of a police post near the South Ossetian settlement of Tsnelis (Uista), serious concern was expressed about Georgia's deliberate aggravation of the situation in the border areas against the background of deepening military cooperation between Georgia and NATO.
The South Ossetian delegation has reiterated that the main issue on the agenda of the Geneva discussions, as before, is the development of firm guarantees that Georgia will not use military force against the Republic of South Ossetia, and that the existing security structure in the region will be preserved and strengthened.
The resumption of meetings within the framework of the Incident Prevention and Response Mechanism (IPRM), the effective operation of which plays an important role in addressing the specific problems of border residents, was commended.
The meeting participants also exchanged views on the next Georgian resolution on refugees adopted by the UN General Assembly, which makes it senseless to discuss this important humanitarian problem within the framework of the Geneva discussions.