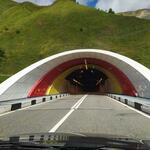 Russian medical specialists are arriving in South Ossetia on Friday to jointly assess, organize prevention and provide medical care in the context of the spread of the new COVID-19 coronavirus infection, Acting. Minister of Health and Social Development of the Republic Georgy Totchiev told IA "Res"
"In connection with the opening of the state border of the Russian Federation and the Republic of South Ossetia, as well as the agreements reached during the meeting on September 4 in Moscow, Ministry of Health of the Russian Federation sent an official letter, informing about the readiness of Russian experts to arrive in the Republic on September 18," Totchiev said. .
The Russian delegation has included: Bolieva Laura Zelimkhanovna - Professor, Doctor of Medicine, Chief Freelance Pulmonologist, Head of the Department of Clinical Pharmacology of the North Ossetian State Medical Academy , Bichenov Roland Georgievich - Associate Professor of the Department of Anesthesiology and Intensive Care of the North Ossetian State Medical Academy, an expert of the operational staff to the Head of the Republic of North Ossetia - Alania, Tavasieva Valeria Elbrusovna - chief freelance infectious diseases specialist of the Republic of North Ossetia - Alania.
In South Ossetia, since March 2020, restrictive measures have been introduced in order to prevent the spread of COVID-19 among the population. Over the entire period of quarantine measures in the Republic, 90 laboratory-confirmed cases of COVID-19 have been detected among people in isolation, they all recovered, the disease did not go beyond the walls of medical institutions, thanks to timely measures taken by the authorities of the Republic.