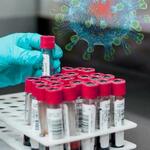 On Sunday In South Ossetia, 66 people have been tested for COVID-19, 12 of them tested positive, the republic's chief sanitary doctor Marina Kochieva told IA "Res" on Monday.
"There are another 12 new cases. A total of 206 citizens have fallen ill since the lifting of restrictions on the border with the Russian Federation (September 15)," she said.
Since April of this year, more than 6 thousand tests for COVID-19 have been carried out in the laboratory of the South Ossetian Consumer Supervision Committee.
The chief sanitary doctor strongly recommends that all organizations and institutions observe the mask regime, take a responsible approach to safety precautions.