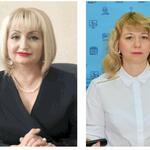 President of the Association of Teachers of Russian Language and Literature (APRYAL) Zalina Tedeeva and Rector of the State Educational Institution of Continuing Professional Education Galina Kitaygorodskaya signed a cooperation agreement.
As reported to IA "Res" by Zalina Tedeeva, the parties will form plans for joint activities, joint working groups, hold joint discussion, scientific and educational events, create pilot platforms - territorial educational systems and educational organizations - within the signed document.
"The agreement provides for information and analytical support for cooperation in research in the field of education, the formation of an association of experts in the field of education development, the establishment of relations between the parties and specialists in the field of education, the development of human resources in the education system (implementation of educational programs for advanced training and retraining of managerial and pedagogical ( teaching) personnel, internships, coaching, etc.). In addition, the agreement provides for the dissemination of knowledge and best practices in the field of education, the development of international cooperation in the field of education (facilitating the participation of parties in international and federal projects, partner networks and consortia) ", - said Tedeeva.
According to her, the document was signed proceeding from the mutual interest of the parties in the export of educational services of Russian education for the citizens of South Ossetia