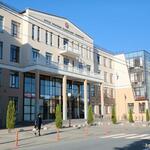 On Tuesday, the South Ossetian State University will host a presentation of the issue of the journal "Russian Word in South Ossetia", dedicated to the centenary of the genocide of the Ossetian people perpetrated by the Georgian authorities in 1920, President of the Association of Teachers of Russian Language and Literature of the Republic of South Ossetia Zalina Tedeeva told IA "Res" ...
"The event is expected to involve honorary members of the Association headed by President of the Republic Anatoly Bibilov, authors of materials presented in the publication, and a number of guests interested in the activities of our organization," Tedeeva said.
According to her, the presented issue of the magazine includes thematic scientific articles by historians of the north and south of Ossetia, materials dedicated to events timed to coincide with the Year of Genocide announced in the Republic in 2020, etc.
"After the presentation, we intend to hold the first meeting of the Association this year, at which we will outline plans for the current year," Zalina Tedeeva stressed.
It should be noted that "Russian Word in South Ossetia" is a scientific-methodical and social-literary magazine, published by APRYAL South Ossetia since 2013, The publication is addressed to teachers of Russian studies, as well as to a wide readership.