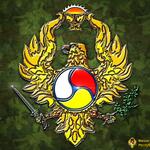 A working meeting of the Acting Defense Minister Ibragim Gasseev with the commanders of military units that took part in repelling external military aggression was held at the Ministry of Defense of South Ossetia. According to the press service of the defense ministry, the meeting was also attended by the Deputy Minister of Defense for work with the personnel of the guard, Colonel Akhsar Gassiev.
The meeting was attended by the commanders of rifle battalions and other military units that performed combat and other tasks in 2004-2008.
Issues of preparation and holding of events dedicated to the Defender of the Fatherland Day were discussed, the lists of servicemen who died in the line of duty were clarified.
The commanders were also informed about the priority tasks to be solved at the final stage of construction of the Memorial to the memory of regular army servicemen who gave their lives for the freedom and independence of the state.
A number of other issues were also discussed at the meeting.