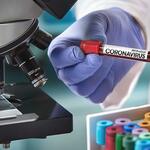 The number of new cases of coronavirus infection in South Ossetia has increased by 21 in a day. In total, 3081 infected people have been identified in the Republic since the beginning of the pandemic, Anna Gagloeva, Deputy Head of the South Ossetian Consumer Supervision Committee, said on Thursday.
A day earlier, 10 infected were revealed, According to the Committee, 95 tests were conducted the day before.
During the day, 14 people were removed from the register, in total, 2591 people who were under the supervision of doctors recovered over the entire period. 490 people Remains under observation.
During the pandemic, 18661 tests were carried out in the Republic. Doctors urge people to wear masks and maintain social distance.