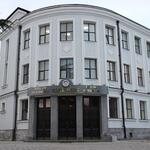 The delegation of the South Ossetian Parliament headed by the head of the legislative body of the republic Petr Gassiev will take part in the International Inter-Parliamentary Forum, which will be held June 4-5 in Moscow.
The forum expects a broad representation of legislative bodies in more than 90 countries of the world, including countries of Latin America, the African continent, etc. In addition to legislators, experts, political scientists and journalists will take part in the discussion of topical issues.
According to the member of the delegation of the South Ossetian parliament, the head of the committee on foreign policy and inter-parliamentary relations, Igor Kochiev, within the framework of the forum, parliamentarians from different countries will discuss a wide range of various issues.
Among the main themes will be the problems of strengthening international security, ensuring the growth of the world economy, as well as issues relating to the legislative regulation of the work of the media.
The organizers of the forum expect that it will become one of the main formats in the inter-parliamentary interaction of the Russian legislature.
"The work of the forum is always very interesting, because there are discussed topical issues. Our delegation intends to take an active part in all round tables and sections of the forum, "Kochiev emphasized.
According to the chairman of the parliamentary committee, the Speaker of the South Ossetian Parliament will also speak at the forum.