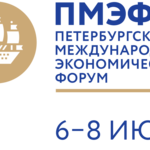 The South Ossetian delegation led by Prime Minister Eric Pukhaev will take part in the International Economic Forum in St. Petersburg (SPIEF), which will be held June 6-8, 2019, according to the press service of the government of South Ossetia.
According to the head of government, SPIEF is of great interest for South Ossetia in many areas, such as business development, tourism, ways to stimulate economic growth, waste management and much more.
"I am grateful to the government of St. Petersburg for the opportunity for our delegation to participate in a Forum of this level and scale. The Forum will discuss not only global economic issues, but also highly specialized topics that are of considerable interest to us. We plan to take part in the work of thematic sessions on issues of relevance to the Republic," said Eric Pukhaev.
He has also added that he expects the Forum to establish contacts with representatives of business communities.
The delegation will also include Deputy Prime Minister - Minister of Economic Development Gennady Bekoev and Minister of Finance Aza Khabalova.
The main theme of SPIEF-2019 is "Forming the agenda for sustainable development".
The program of the event will consist of four relevant thematic blocks: "The world economy in search of balance", "The Russian economy: realizing the goals of national development", "Technologies approaching the future" and "Man first of all."
In addition, within the framework of business dialogues, there will be discussions on bilateral cooperation in the economy between representatives of Russian business and participants from Austria, Germany, India, Italy, China, USA, Finland, Sweden, France, Switzerland and African countries.