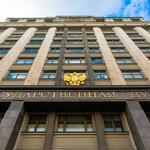 The Embassy of South Ossetia in the Russian Federation took part in the opening ceremony in the State Duma of the exposition "In a single family ...", dedicated to the history of folk art of the USSR.
According to the press service of the Embassy, ​​the diplomatic mission took part on the invitation of the State Duma of Russia.
"The organizer of the international exhibition was the Duma Committee on Commonwealth of Independent States, Eurasian Integration and Relations with Compatriots," the press service said.
The event was attended by members of the State Duma of the Russian Federation, the Moscow City Duma, heads of foreign missions accredited in Moscow, prominent representatives of culture.