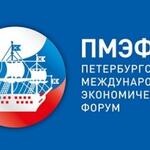 On June 6, the international Economic Forum opened in St. Petersburg. A delegation of South Ossetia headed by the Chairman of the Government Eric Pukhaev will take part in the Forum.
This major event in the world of business and economic relations has been leading its history since 1997, when it was first held in the northern capital.
The main tasks of the Forum are to resolve issues of the economic sphere, to overcome barriers of any nature that stand in the way of business development and free economic relations.