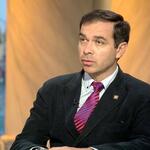 The problem of recognition of the genocide of South Ossetians by Georgia in 1920 is exclusively in the legal plane. This position was made by the head of the RISI Caucasus Studies sector, Arthur Ataev.
According to the expert, now the representatives of South Ossetia must, in accordance with international law, prove that they had factual grounds.
As noted by Ataev , the genocide has long been recognized at the level of popular consciousness and historical work.