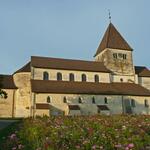 In the city of Reichenau (Austria), on Thursday started the 20th seminar of the research group "Regional Stability in the South Caucasus". The seminar will last until November 10, Minister of Foreign Affairs of South Ossetia Dmitry Medvedev is taking part in its work, the press service of the Ministry of Foreign Affairs reports.
The theme of the seminar: "Concrete steps to break the impasse in the South Caucasus." Dmitry Medoev will make a report "South Ossetia - History and Modern Realities".
The event was organized by the Austrian National Defense Academy, the Partnership for Peace Consortium of Defense Academies and Security Research Institutes, and the General Directorate for Security of the Austrian Defense Ministry..
The activities of the research group are associated with the development of practical recommendations for the work of key negotiating platforms where a diplomatic dialogue takes place on the ways of a peaceful settlement in South Ossetia, Abkhazia, and Nagorno-Karabakh.
,