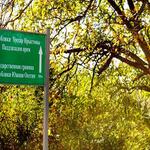 South Ossetia is concerned about the provocation on the border organized by the Georgian security forces, said Presidential Plenipotentiary Envoy of South Ossetia for post-conflict settlement Murat Dzhioev.
"According to border guards, in the region of Tsnelis village of the Znaur district of South Ossetia, above the Yugostalk enterprise, Georgian security forces cut down a forest, made a road, put up a post and a Georgian flag, thereby violating the state border," the Envoy said.
According to him, South Ossetia is extremely indignant and concerned about the current situation, calling it a provocation of the Georgian side.
"We pay special attention to the fact that this is happening on the eve of the next anniversary of the recognition of the Republic's independence by Russia and on the eve of the meeting within the framework of the IPRM, which is scheduled for August 29," Dzhioev said.
He has emphasized that at present two Pickup cars and people in black uniforms, probably representatives of the special forces of Georgia, have been spotted in the area.
"The villagers are extremely concerned," the Envoy emphasized.
The South Ossetian side, said Murat Dzhioev, demands an end to this provocation. "We have brought the information to representatives of the observers of the European Union (EUMM) in Georgia and the OSCE and we are waiting for concrete steps and reactions from them," he said.
South Ossetia, according to Dzhioev, repeatedly appealed to the Georgian leadership to sit at the negotiating table and discuss the border line, "however, Tbilisi stubbornly refuses."
The EU Monitoring Mission, deployed in Georgia, is a participant in the Incident Prevention and Response Mechanism (IPRM), which operates within the framework of the Geneva process for ensuring security in Transcaucasia and through which a telephone hotline is maintained to contribute to preserve stability in the areas of the state border between the Republic of South Ossetia and Georgia.