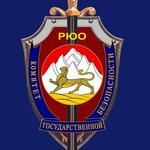 In July, at various sections of the state border of South Ossetia, 46 violators of legislation in the border sphere were detained (28 in June), of which 14 were violators of the state border regime, 32 were border regime violators, the press service of the KGB of the Republic reported.
Joint operational and preventive measures aimed at preventing offenses in the border sphere were carried out by the border authorities of South Ossetia and Russia.
"During the proceedings with the detainees, explanatory work was carried out, 31 people were fined, 6 were expelled from the Republic without penalties under Art. 14 of the Law "On the State Border of the Republic of South Ossetia", 5 - warned, "- the KGB reported
They noted that as a result of the public preventive and preventive work, it was possible to persuade 7 residents of South Ossetia to refuse to violate border legislation.
"In connection with the spread of the coronavirus COVID-19 in Georgia, we draw attention to the need to comply with border legislation in order to prevent the penetration of infection into the Republic of South Ossetia," the department stressed.
The State Security Committee of the Republic of South Ossetia reminds citizens and guests of the Republic planning to travel to recreation areas located in the border zone of the need to have identity documents with them (passport, service certificate, birth certificate for minors, and for foreign citizens - passes to the border zone).