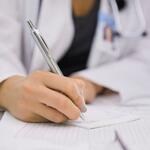 In South Ossetia over the weekend, about 90 quarantined citizens have been tested for coronavirus, no new cases of infection have been detected, Deputy Head of the South-Ossetian Consumer Supervision Committee, Anna Gagloeva, told IA "Res" on Monday
"In total, 60 people remain in quarantine, as of the morning of September 7," Gagloeva said.
Since May of this year, 5117 people have tested for coronavirus in the Republic.
There are 28 people in the medical institutions of the Republic, of which 21 are in the isolation ward.
In total, 90 people infected with coronavirus have been detected since May; all of them were in quarantine in the medical institutions; all of them recovered and were discharged from the medical institutions.
Until September 15, there are restrictions on crossing the border with Russia. The Republic's authorities are negotiating with their Russian counterparts to open the road.