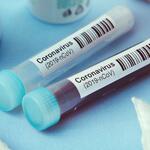 During the day, the tests for coronavirus for the quarantined citizens of South Ossetia showed a negative result, Deputy Head of the South-Ossetian Consumer Supervision Committee Anna Gagloeva told IA "Res" on Wednesday.
"The day before, 45 tests were carried out, all of them negative. The studies will continue on Wednesday," Gagloeva said.
Since May, 89 infected with coronavirus have been detected in the Republic; all of them recovered and were discharged from medical institutions.