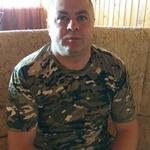 People in the Luhansk People's Republic know about South Ossetia, appreciate the contribution of the Ossetian volunteers to the fight against Nazism, Vasily Grechko, a veteran of the LPR military operations, noted in a commentary to IA "Res" .
After the recognition of the independence of the DPR and the LPR by South Ossetia, bilateral cooperation began between the two republics in various areas of life. Particularly close cooperation is going on with the wounded who became disabled during the fighting.
According to Grechko, thanks to the head of the Fund for the Wounded, who became disabled during the hostilities in South Ossetia from 1989 to 2008, Madina Plieva, the cooperation is even more active.
"She is always in touch with us; she is interested in the general situation in the LPR. I myself have been fighting against Nazism for several years. In 2019, I was seriously injured, one leg was torn off ...
But I continue to fight for my people; there is simply no other way out. Of course, today you can hear different opinions about the special operation, but we are sure of our truth, it is important for me that people live freely and not be oppressed. I have not been at home for 8 years, since 2014. Finally, I was able to go home to Belovodsk, but I was late, my mother died a month before my arrival…", he said.
Grechko said that "the city of Luhansk itself was not badly damaged, but other settlements of the LPR were badly damaged, almost every day Ukrainian troops are shelling civilians, including residential areas, social facilities, etc."
"I have repeatedly encountered Ossetians who are taking part in the special operation. The help of every volunteer is important to us," he said.