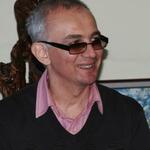 Patriotism - it is not an explosion of emotions, but calm and strong commitment that lasts throughout a person's life.
Robert Louis Stevenson.
The nineties ... South Ossetia ... War ... Before my eyes are the television scenes very similar to the footage of the siege of Stalingrad - the same deserted streets, multi-meter bread lines and empty sockets of flats.